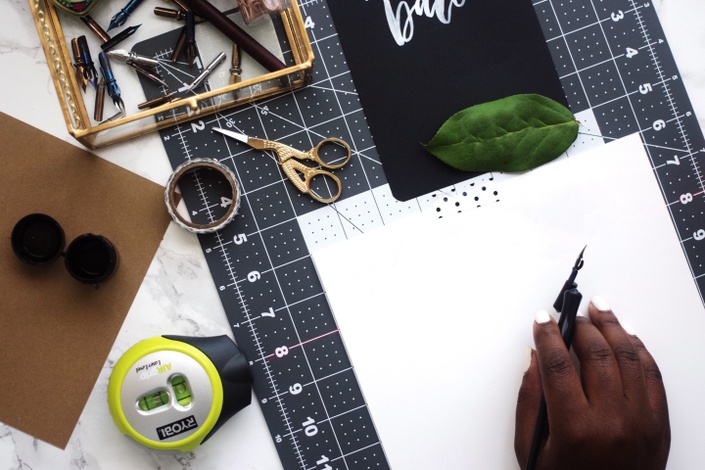 Which Creative Business Should I Start?
100 Creative Business Ideas Planner
Claim YOUR free printable planner to help you identify THE perfect creative business idea for YOU.
We have not only listed out 100 creative businesses for you to work through but also provided a you space to rank them and makes notes...
This is the perfect place to start if you know you want to do something for yourself which will either be a little creative hobby which pays for a few holidays or a full time income but you aren't yet sure WHAT you want to do.
Get started now.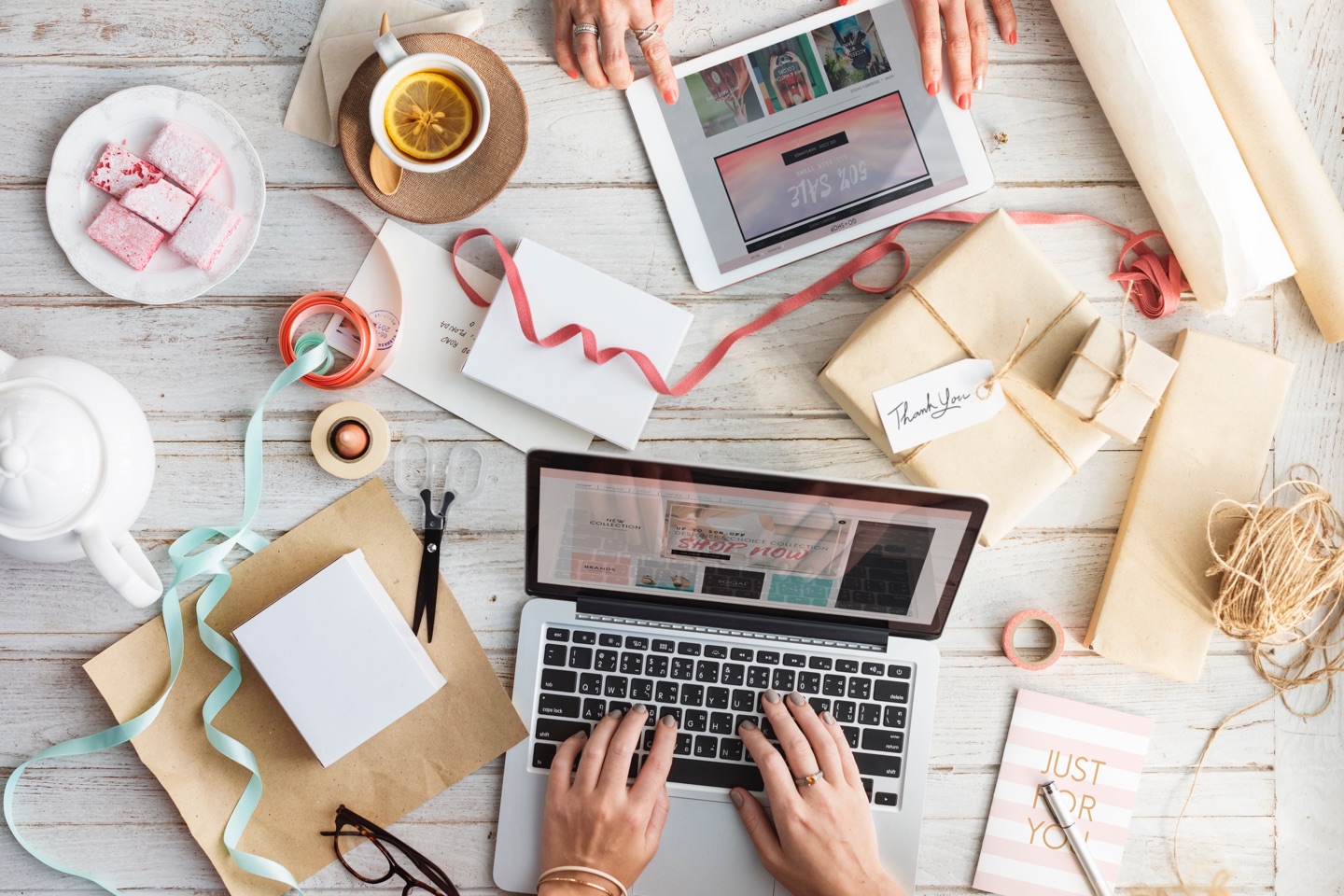 I've always had a feeling somewhere in the pit of my stomach that there
was something else I was meant to do. It's not that I wasn't happy in
what I was doing but I felt like I had the potential to do something
else which in turn would make me happier. I've always had a creative
streak and always enjoyed creating and having a go at things that I'd
seen; I like small details and love using my time to make an occasion, a
party, a gift, that little bit extra special. When I started my own
family, my life and the way I lived it began to change and I wanted to
change with it. How?
Well, I had no idea I just knew I wanted to spend more time with my children whilst they were little, use my time more
creatively and be there for the all the little things in life that were
hugely important to myself and my family without having to juggle work
commitments into the mix. So I started looking and looking for something
out there that suited me, the lifestyle I wanted to create and my
family's needs. I went back and forth from one thing to another, from
running baby and toddler classes to running markets, and after having
thought long and hard about them I decided against them, mainly due to
franchise fees and the lack of flexibility and creativity, which for me
was so important.
I wanted ownership and lots of scope to develop
something that reflected my personality and the opportunity to grow a
business which could be whatever I wanted it to be. But then came the
realisation of how that was going to be achievable. I have no background
in business, marketing and no actual skills in anything creative. I
felt quite downhearted and at a loss as I knew the lifestyle I longed
for but didn't know how to create it.
Then I came across the Keepsake Co. purely because I love keepsakes myself and was still looking for an
avenue to fulfill my creative needs! The thing that stood out the most
was that it wasn't a franchise, this would be all mine, I would receive a
huge amount of product training along with business and marketing
training and an emphasis on being my own successful boss with a bucket
load of support. Well it sounded to good to be true. So the skeptical
side of me tried to convince myself that it couldn't be this simple but
the hopeful side of me told me to take a chance, make contact and see
what happens. I did just that and I was very pleased to find a real
person behind the scenes.
This may sound strange but I didn't want to
send my hard earned savings to some big company where you never see or
hear a real person. Not only was she real, she was extremely helpful and
personable too! The thing that helped me take the leap was how easy it
was to connect with a like minded person who has been there before and
realised that we're not all the same and we're not all looking for the
same thing. Victoria worked with me, very patiently, whilst I decided
what was right for me and designed a package to suit. You can really
just start small, go in on a moderate level or just fully jump in and go
for it. I did the latter but that's just me! Saying that I'm a very
cautious person and I made sure everything was just right before I
joined and this was never a problem.
Once I had taken the leap I felt liberated, could I really do this? And
yes I could and I am, but I have to stress it is what you make it and it
takes a lot of commitment and hard work but if you've got the drive
you'll make it happen. Now, I am only a little way into my journey for
my something better but I now have a clear vision of the type of
business I want to develop and I now have the skills and knowledge to go
with it. I have accessed all the product training and started making
samples.
The videos and content are super easy to access and very
informative and there's always support there if you need it. I attended
in person training (and yes Victoria was a real person, hurrah!) which
was lovely and the training was great and it was nice to connect with
Victoria in person and chat about my business future and her business
experience. I am in no way technically minded and having the website and
logo included was an absolute must for me, without it I wouldn't have
had a clue where to start and then probably given up.
I am currently finalising my logo design, and the team there have been amazing and
nothing is ever too much trouble. So that's it so far, I am building it
up at my own pace, around my family commitments and I'm making it work. I
am super excited to start on my website and launch it very soon. If
you're thinking about it don't be afraid to ask all the questions you
have, it's so easy to let the unknown take over and then it seems too
daunting to do anything about it. Victoria has been in our shoes, she
has children, a busy life and she knows exactly where she started so
she's always happy to help. I'm excited to see not what the future
brings, but what I make of bringing the future to me :)
Rebecca, on the brink of launching my first ever business in 2019! Watch this space!
Your Mentor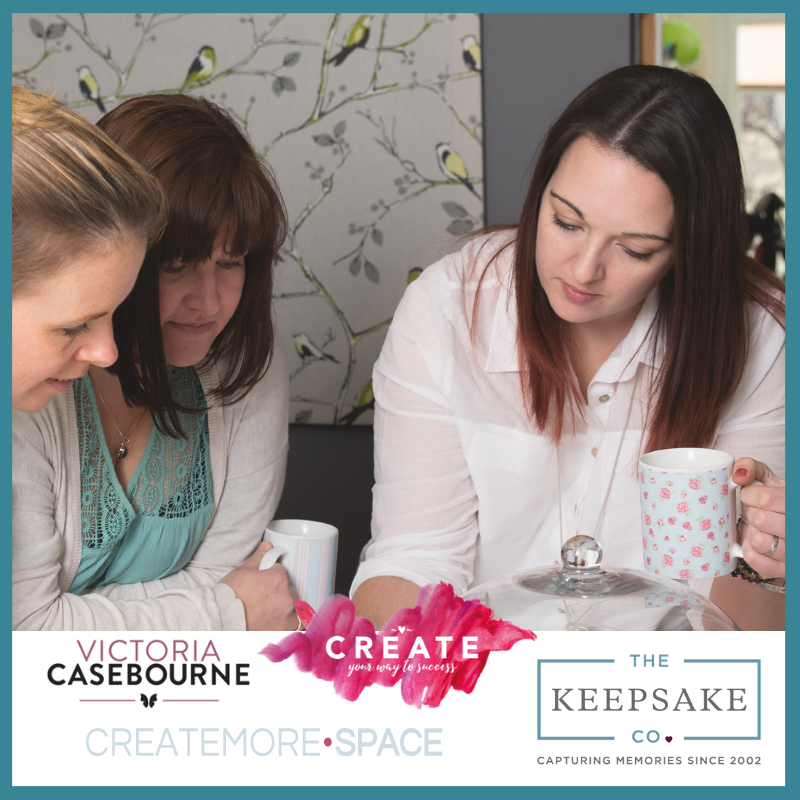 Victoria has been living on the front lines of being a successful entrepreneur and business owner for the majority of her life. Sixteen years ago, she founded The Keepsake Company while in her early 20s, and it is still going strong. She is not a flash in the pan trying to push her latest six-figure business strategy or franchise scheme to the masses. In business, she's been there, knows what works, and more importantly, what doesn't. Draw on her experience, and let her be your guide to building the business of your dreams.
Victoria is not someone you would see in mainstream business education. She believes that running your own company is the gateway to building a life on your terms. It is essential that you approach this endeavor in such a way that gives you the life you are dreaming of rather than simply creating a business that just becomes another boring and tedious job with even more pressure
Victoria has already helped hundreds of people, especially women, start their own companies over the past 12 years. Now, she has condensed all her business lessons, everything she can think of, to help someone who is about to jump into this incredible journey. She knows it isn't all lunch meetings and lie-ins, but it can be a lifestyle about creating something of worth that will become your legacy.
Course Curriculum
Introduction
Available in days
days after you enroll
The 100 Business Ideas
Available in days
days after you enroll